International Presence of Derby Conveyor Belts
Derby belts are used in 55 countries actively.
ABOUT DERBY CONVEYOR BELTS
Since its foundation in 1986, Derby has been producing high-performance conveyor belts for a wide range of industries from mining, cement, aggregates, steel, recycling to many other bulk-material handling industries.
STATE-OF-THE-ART TECHNOLOGY
Designed to withstand even the most extreme working conditions, Derby heavyweight belts provide superior performance, longer lifetime and lower belt-related downtime. Derby's on-site visits help businesses lower their conveyor costs.
A Tradition Of Excellence
Our tradition is built on high-performance technology
Vertical Line Production
Derby holds two separate production facilities for rubber mixing and conveyor belt fabric. In-house production allows Derby to have time-tested quality over decades.
Quality and Performance
In Derby's recently renovated laboratory, R&D engineers apply 17 different ISO and DIN certified test methods to check the compliance of each produced unit.
New Product Engineers
There is a separate department dedicated to the formulation of new technical rubber based on the specific and boutique needs of our customers.
Derby Conveyor Belts provide high performance conveyor belt solutions and technical assistance for a number of applications in machine and plant engineering
We look forward to being your solution provider when it comes to belting industry.
From technical advice, product solutions,onsite visits, we can tailor the right solution for you.
Explore Best Solutions For Your Business
Derby has a vast selection of heavy duty belts to handle a variety of industries:
FIND YOUR INDUSTRY
HELPING BUSINESSES GROW
Just like yours
330
INTERNATIONAL CORPORATIONS
52
ACTIVE GLOBAL DISTRIBUTORS
Comprehensive Services
In addition to the delivery of high-quality conveyor belts, Derby offers a comprehensive service including:
In-house accredited quality control tests
Belt splicing services, available in worldwide locations
Site visits by Derby to find out the best fitting product for your application
Technical training for the installation and maintenance
Troubleshooting at your location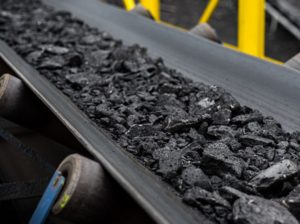 12 months of stocking and 12 months of after-installation guarantee