Belt Cover Grades
Oil Resistant
Derby oil resistant belts are specifically designed to convey greasy/acidic/oily materials.
The oil content of the transported material causes the bell to swell and distort. This results in not only steering problems, but also premature abrasion loss. Derby oil resistant belts are formualted in a special way to avoid the penetration of oil into the belt.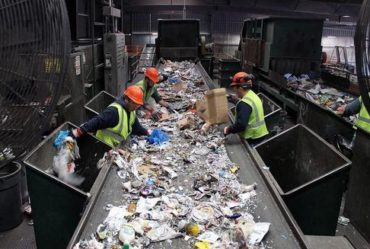 There are two types of oil sources – mineral and vegetable/animal oil. Mineral oils are highly abrasive. So, a special type of conveyor belt should be preferred. Please contact our sales engineers to assist you for the optimal belt choice.
Oil resistance of rubber material is classified according to the swelling/changes in the physical properties that are observed as a reaction to the standardized liquids. Oil resistance is classified based on the percentage of volume change as a reaction to IRM-1 and IRM-3 oil.
Because of the variety of chemicals, it is best to ask for assistance for the optimum belt choice based on the type of chemical that the belt will be exposed to.
| Derby Covers | | DIN | ISO | Description |
| --- | --- | --- | --- | --- |
| Oil Resistant | G | G | – | For the transportation of materials containing animal or vegatable oil |
| | GM | G | – | For the transportation of materials containing mineral oil |
| | GFR | – | – | For the transportation of materials containing oil/fat and risk of flame |